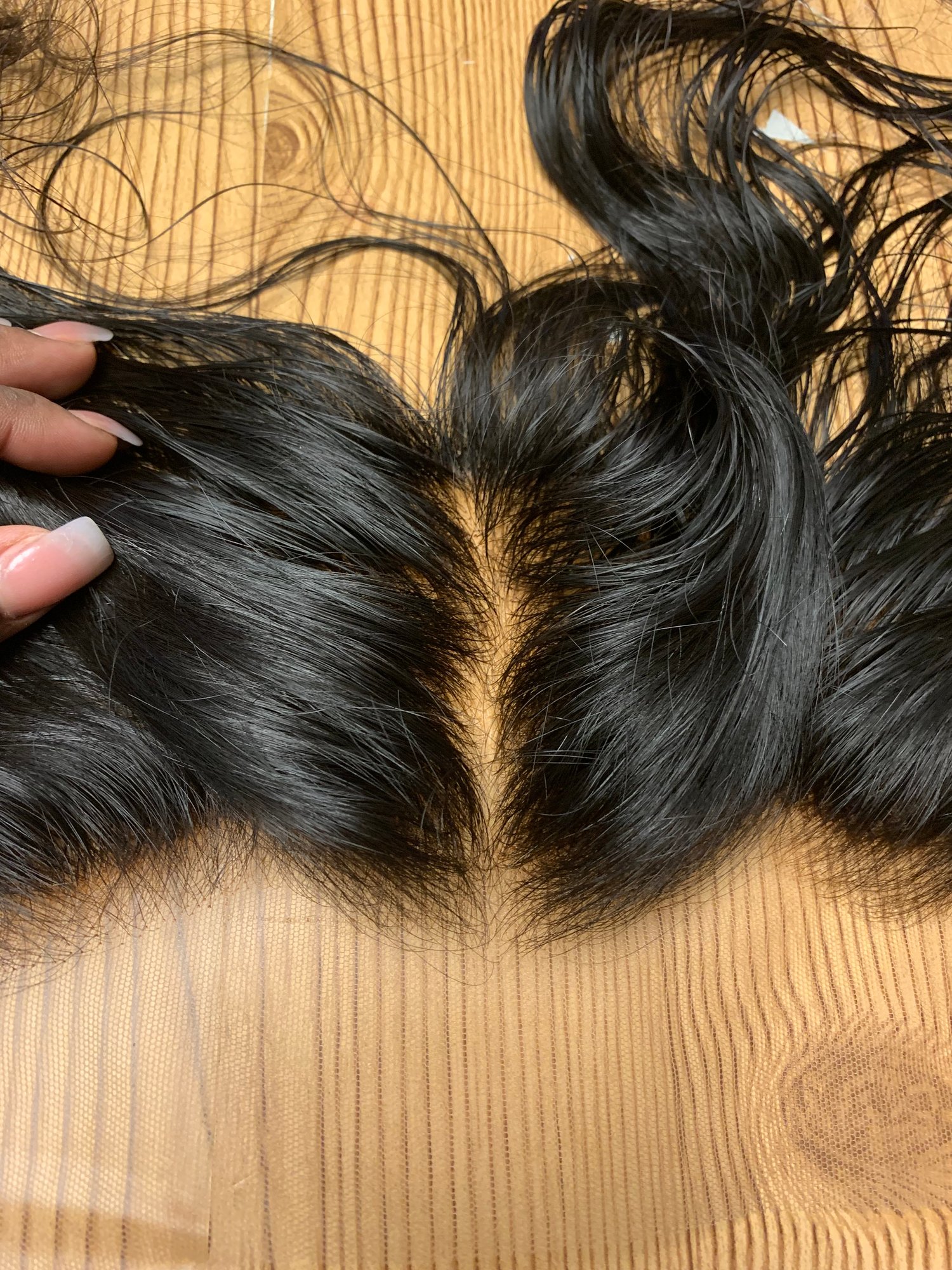 13*4 raw Indian Straight Lace frontal
Our frontals come in Straight,
We are selling the raw hair directly from indian temples, it is all single donors hair, raw Indian hair bundles.
1. 100% virgin temple human hair.
2. Human Hair can be bleached and dyed.
3. tangle and minimum shedding. double weft, single donor hair,
4. Website has paypal payment
5. Processing and Shipping by DHL/Fedex - 5 - 7 business days delivery time normally.
6. Phone number 234-716-5145
7. Email us - norebynorrell@yahoo.com
8. You'll receive a confirmation email & a email once your order ships!!
ALL SALES ARE FINAL.
We are confident you'll love our hair!!
Please be sure about your purchase.
MAINTENANCE TIPS!!'
Always use the comb chase method it works best on the ends for best results. We recommend Remington 2" flat irons for styling. They are the best they get up to 450• which is best for raw hair because it does get puffy after washing. But what real hair doesn't?
• Although the extension hair is real, it is not receiving nutrients from the scalp like your own hair.
• Always wrap your hair before bedtime, swimming, excersise etc.
• Use a silk scarf
• Always wash your hair after swimming
• Avoid excess heat
• Use alcohol free hair oils
• Shampoo and condition once a week
• When washing DO NOT MASSAGE!
• Let air dry
WARNING!!
Using the wrong maintenance products on your virgin hair extensions will result in dry, dull, tangled, damaged and unmanageable hair extensions!
Here are some recommended ones......
•Tressemme Conditioner
• Dove intensive repair